Did you know you can work from home and start a business with no money, no employees and in your spare time, or full time if you want? What I am going to share is a work at home business that requires no inventory, no shipping product and no marketing materials to buy. In fact, to be an Affiliate with your own online business requires not much more equipment than the computer you are already using to read this article and some elbow grease.
You will be working with some of the largest, most respected retailers in the world, not some fly by night holes in the wall that nobody has ever heard of.
Origin
Affiliate Marketing was first put into practice in 1989 by a Mr. William J Tobin, the founder of PC Flowers and Gifts. According to
Wikipedia
, "Launched on the Prodigy Network in 1989, PC Flowers & Gifts remained on the service until 1996. By 1993, PC Flowers & Gifts generated sales in excess of $6 million per year on the Prodigy service. In 1998, PC Flowers and Gifts developed the business model of paying a commission on sales to The Prodigy network (Reference-Chicago Tribune-Oct, 4, 1995).(Ref The Sunsentinal 1991 and www.dankawaski.com)."
-->
Making Money as an Affiliate
Most Affiliate programs pay out based on a revenue sharing or pay per sale (PPS), some payout using a cost per action (CPA) method and a small minority use a cost per click (CPC) method. By far, the PPS method which is similar to paying a commission is the most popular so let's focus on that with an example.
Making money. Let's say someone writes a blog about cats. They love cats and put their heart and soul into their writing, and their blog, and create a good following of cat owners. Any company that sells cat food would certainly love to get their product to this audience, as would pet stores, vet's or any company serving cats and the pet industry.
The blog author decides to become an Affiliate and advertise pet food. Every time someone reads the blog, clicks on the pet food ad and purchases pet food from the retailer or pet food company, the blog author makes a commission. The affiliate can duplicate this with many products on their blog and across many blogs.
Another method, the CPC method is based entirely on clicks when the advertiser is not interested at all in targeting a particular audience. An example of this would be when an advertiser pays for their message being broadcast to a large group such as an email blast or tweet. I detail how to make money using a CPC method and getting paid to tweet in
Make Money Tweeting
.
-->
Products Offered by Affiliates
Almost any type of product you can think of is available to make a commission on as an affiliate. Automotive accessories, books, computers, phones, clothes, music, food, wheelchairs, just about anything. About the only things I have not seen being made available are those types of goods that require licensing to sell, such as real estate, stocks and things of that nature.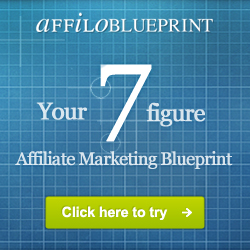 Big Name Retailers
Many of the most well know companies pay affiliates to drive traffic and sales to their e-commerce sites. Companies we all buy from everyday such as:
In fact if you've ever clicked on a product when reading a blog you may have been directed to a retailer. If you were chances are that was Affiliate Marketing at work.
Basically the prospective customer is routed to the retailer's e-commerce site to transact the sale. This means the retailer handles the entire process; credit card processing, order confirmation, shipping, returns, any complaints, everything. The affiliate simply makes the introduction and once the sale was transacted gets paid a commission according to the Network terms.
Become an Affiliate Marketer
Step 1. - Select
To become and Affiliate contact the merchant or retailer directly or join an Affiliate Network. In my experience joining networks are free. (I am involved with a few on the list below and have never paid a penny to join.) The Network acts like the intermediary between the merchant (seller) and you, the publisher.
The advantage of working with an Affiliate Network is they manage the merchants which makes it much easier for the Affiliate, and the Affiliate has a much broader range of products and services available to offer their audience, prospective customers.
Many Networks receive a percentage of the commissions you earn. This gives the Networks incentive to provide the Affiliates with tools and support to maximize sales and commissions. The more you earn the more the Network earns.
Affiliate Networks:
I use Google Affiliate Network and Commission Junction and am happy with them. Also I have been an advertiser in an e-commerce company for many years and worked with a number of Affiliate Networks as the Merchant. As the Merchant Google and CJ were the best to work with and extremely interested in the Affiliates success. The had certain requirements that had to be met exactly to ensure ROI. That's not to say PepperJam, Linkshare, Clickbooth or any other are not fine networks, I just cannot comment on their specifics as I do not have direct experience on a personal level.
Step 2. - Apply
Once you joined a networks(s) you select the individual companies you want to promote, and apply to be accepted. Companies like Cabela's, Office Depot, Quicken, Verizon, Discover Card, Go Daddy, and thousands upon thousands more. Applying to the individual companies is basically reviewing their specific terms and clicking a link. If it sounds super easy it's because it is. Enough said on this it really is a no-brainer.
Step 3. - Copy and Paste
Once approved by the individual companies, the Network will supply you with links, images, banners and other similar tools you will use to advertise. You will pick those you want to use and copy and paste them onto your blog.
Step 4. - Analyze
The Networks provide you with analytics and traffic reports to analyze your performance. Consider A/B testing and other "best practices" to get the best results and make the most money. That's an entirely subject all in itself which won't be covered here.
Summary
Affiliate marketing is a great way to work from home with no money, no inventory, and no employees. As an affiliate you don't do any shipping, customer service, credit card processing. You pick you own hours to work, which products you offer and which companies you represent.
Click Here and get started making money as an affiliate now!
More Money Making Ideas
See my work From Home Jobs List that includes American Express, Amazon, U-Haul and more at
http://doyahaveaminute.blogspot.com/2012/05/work-from-home-jobs-list.html
Like to tweet? Make money at it
http://doyahaveaminute.blogspot.com/2012/05/make-money-tweeting.html
Dozens more ideas and opportunities at
http://doyahaveaminute.blogspot.com/2011/11/why.html